Having the kitchen cabinets in makes a world of a difference in the way the house looks, even if its a completely non-functioning space as far as anything more complicated than opening a granola bar is concerned. It is working well for displaying my paltry cookbook collection, however.
Here's a little tour of the kitchen evolution.
The original kitchen:
It stunk, and once the cabinets were ripped out I figured out why…
That's basically a colony's worth of mouse poop. Do we all need to take a quick break and go shower now?
So you can see why I basically tore the entire room down and started over. The wall front and center is where the kitchen was added on to.
Old kitchen on the left, new kitchen addition on the right:
Cleaned up:
Drywalled:
And with cabinets:
Considering where it started, this is pretty exciting. I spent a lot of time pondering the many mysteries of kitchen design and lighting, and got plans from three designers before settling on the final cabinet configurations, and then promptly forgot all of that when my brain space was needed for other projects, like cutting the diagonal tiles for the master bath.  So having it all put together was like rediscovering all of the brilliant decisions I made months ago.
Like this…
Those are two 2-bin waste cabinets. My garbage is now the most organized thing in my life. One of the interesting things about country life is no garbage pickup. Its amazing how quickly you can break life-long habits of just tossing things in the garbage when all of the sudden someone isn't going to come by in a truck and haul it away for you.
The waste is actually separated into five types: burnables (you'd be surprised how much garbage can be burned), glass and can recyclables (which in Michigan can be turned in for cash), plastic recyclables, compostable food waste, and then actual "trash" which is mostly non-compostable food waste and plastic.
Burnables end up here:
Do you know how much less I hate getting junk mail, now that it goes in the burn barrel? It's almost exiting… "Hey look, more things I can use to start a fire!"
Also exciting is this light, back in the kitchen.
I'm going to get the single version to hang over the "table" part of the island when the final thing is built, but I might go for something different over the sink.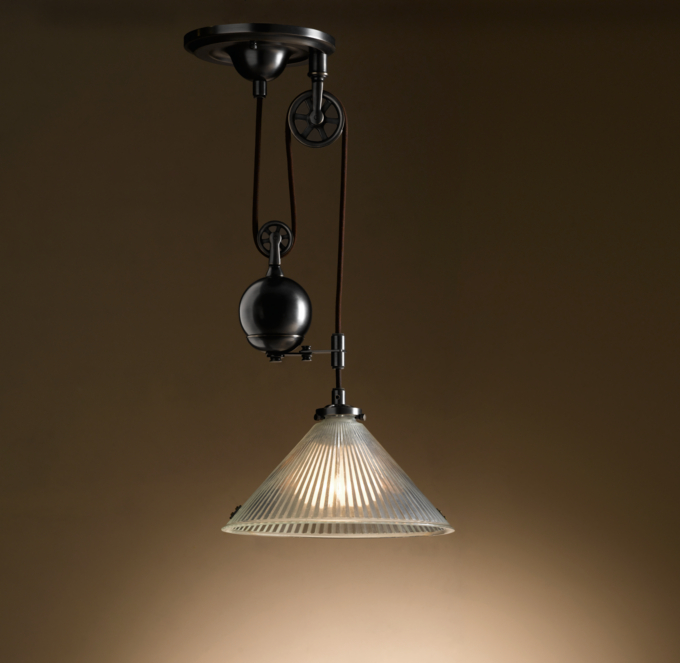 For now, I moved my old dining room table in to simulate the future island since it has roughly the same dimensions. It gives me somewhere to sit, and lets me check out the spacing of everything before building the island.
I'm also pondering color and backsplash options….
I'm actually very seriously considering using the same type and color of tiles used in the full bathroom shower, except in a subway size.
The kitchen is occupying one of the top spots on my priority list, and there is definitely work to be done. A few of the cabinets just need their glass doors installed and the crown molding needs to go in on the uppers. The counters (probably concrete) and getting a sink installed are high up there on the list as well.  However, seeing as how I've been living with a hot plate and mini-fridge for over a year now, I'm actually not in a rush for major appliances.
Like the living room, its far from being done, but I think it's a definite improvement over where it started.